Wheelchair Accessible Vehicles
If you need a Wheelchair Accessible Vehicle give us a call.
Please take the time to view the stock page to see all of the wheelchair-accessible vehicles for sale. All the vehicles listed on our stock page can be viewed at our 5000 sq ft purpose-built indoor unit. On rainy days, there is ample space for you to drive right inside our unit at Manchester to keep our wheelchair cars and users dry.
If you cannot or live too far away from our car showroom, please still browse our online showroom page. If you like a specific mobility vehicle on our website, you can secure that vehicle with a small Retainer. Which would mean it could not be purchased by anyone else. We will prepare the car and bring it to you on approval at your home. If the accessible vehicle was not as described or unsuitable for your needs, we would return the deposit and take the car away. If you felt uneasy securing a vehicle with a deposit, you could take a potluck and arrange a free, no-obligation home demonstration. All disabled vehicles that go out for demonstration on long distances are ready for sale so you can purchase with a debit card at your home.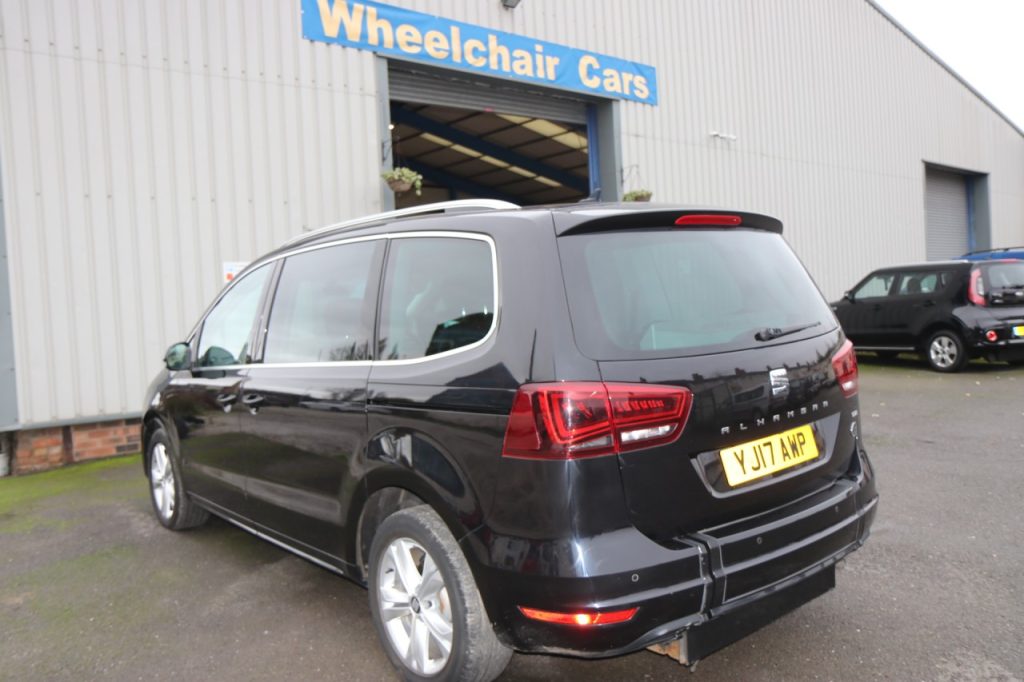 SEAT ALHAMBRA Black Auto wheelchair accessible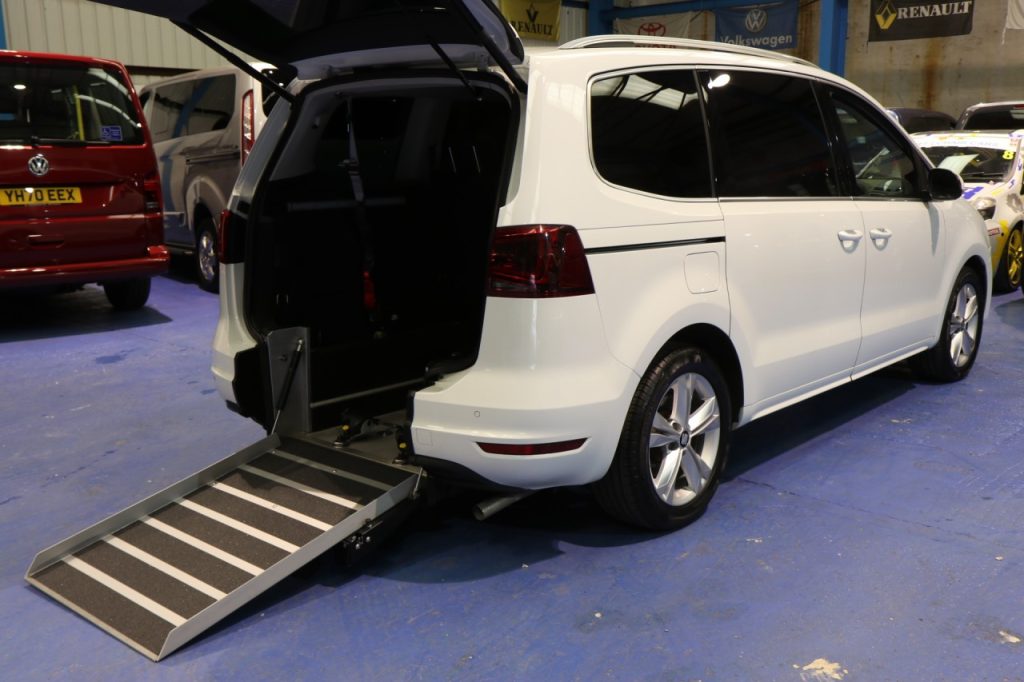 SEAT ALHAMBRA Auto wheelchair accessible 2017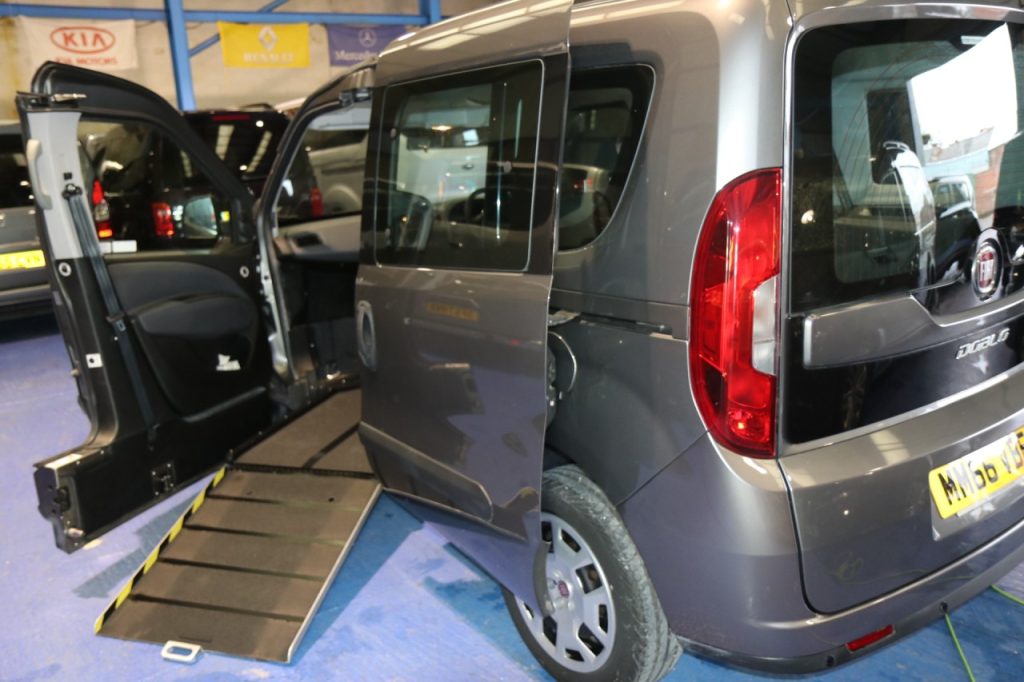 Doblo Wheelchair wheelchair upfront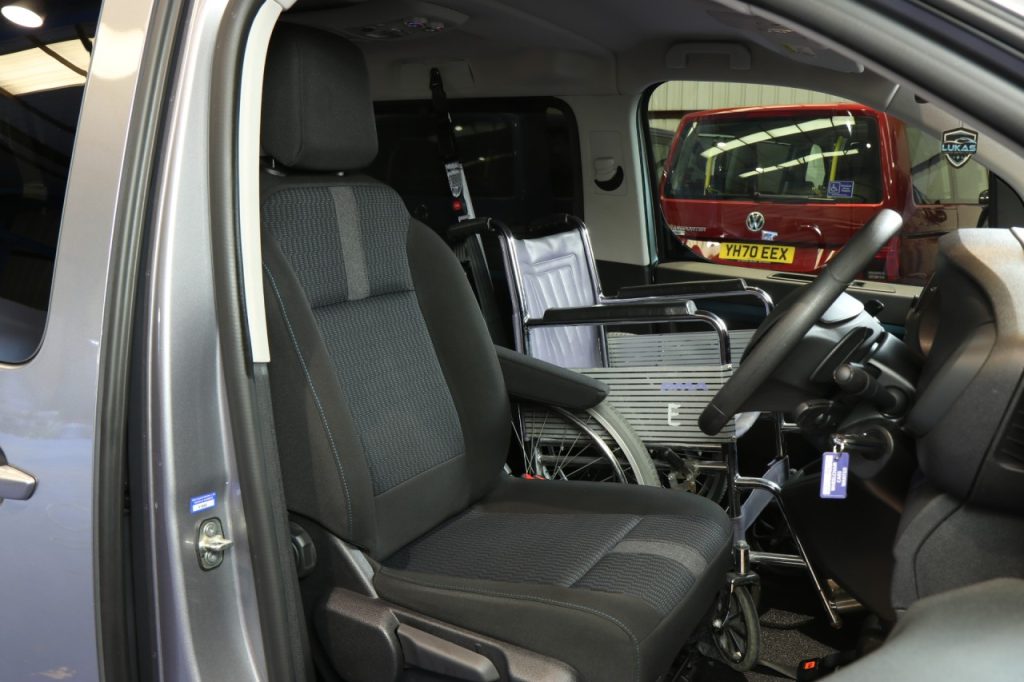 Traveller passenger upfront next to driver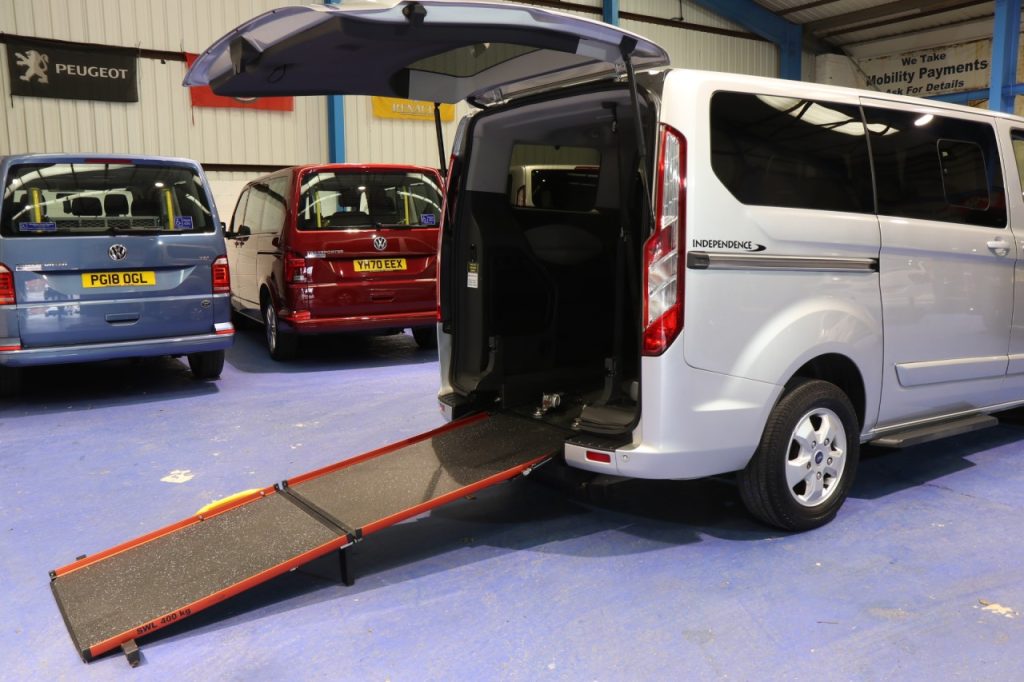 Ford Tourneo 6 seats  Wheelchair Accessible
Rifter Petrol Auto wheelchair car 2021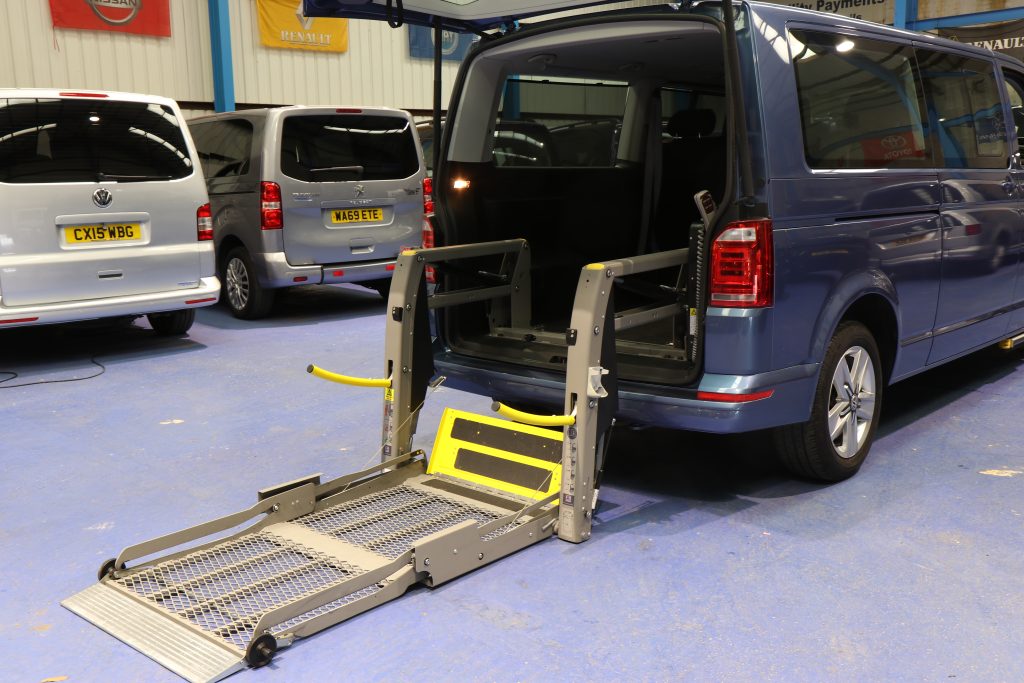 VW Transporter Kombi 5 seat plus wheelchair
Peugeot Partner Tepee 1.6 BlueHDi Active 3 Seat Manual
Wheelchair Accessible Vehicles For Sale.
The aim of Wheelchair Cars Ltd. is simple. The objective is to match your exact requirements to the best possible wheelchair-accessible vehicles for you. To achieve this principle, we are wheelchair car specialists. We are proud to have played our part in helping thousands of people across the UK explore mobility vehicles and increase their mobility and freedom. Wheelchair Cars Ltd Operates out of our purpose-built indoor showroom. Our friendly staff have drawn on years of experience to provide wheelchair-accessible vehicles or wav vehicles that suit your needs. So, to enhance your lifestyle and represent excellent value and reliability.
What are Wheelchair Accessible Vehicles?
Wheelchair-accessible vehicles are built and modified as wheelchair-accessible vehicles to allow somebody using a wheelchair to enter and use the vehicle whilst remaining in the wheelchair at all times. However, it's essential to understand the wide range of functions, sizes and shapes of different wheelchair-accessible vehicles. The first type of WAV is a passenger-only vehicle. A passenger wav vehicle in which the person in the wheelchair cannot access the driving position. Seating arrangements within this type of vehicle vary. The second and third types of wheelchair-accessible vehicles are internal transfer vehicles or drive-from-wheelchair vehicles. These vehicles allow the wheelchair user to drive the vehicle. Wheelchair Accessible Vehicles Autotrader also vary in size depending upon the requirement. We always stock a range of small, medium and large WAVs. One of our sales consultants will discuss your exact size and function requirements.
The Wheelchair Cars Group is a trading name of Wheelchair Cars Ltd. Authorised and regulated by the Financial Conduct Authority ( FCA ) to carry out regulated financial service activities. 
Wheelchair Cars Latest News
As well as the standard UK Vosa mot test, our wheelchair-accessible vehicles are now supplied…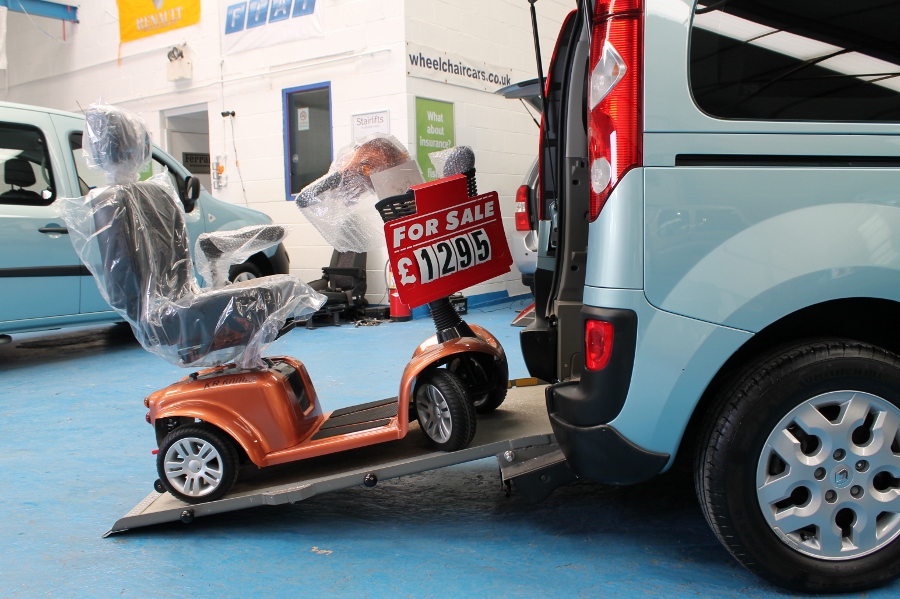 How to load a 6 mph mobility scooter into a wav This video shows the…